"Bull Drawings"

Home » Animal Pencil Sketches » Bull Drawings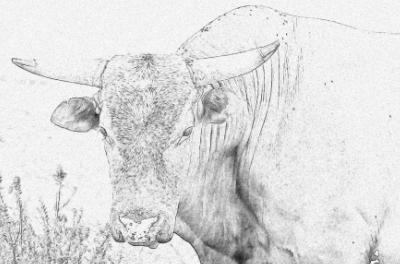 If you're searching on drawing a bull, then you've come to the right place. Here, you will discover realistic bull artworks in pencil.
But, before we go further, let's discussed a little bit about the term bull.
This is because, there are lots of definition regarding this simple word and those of you who are searching for the word 'Bull Drawings' want to find the exact thing that you want. According to the free dictionary, a 'Bull' is defined as,
An adult male bovine mammal.
The uncastrated adult male of domestic cattle.
The male of certain other large animals, such as the alligator, elephant, or moose.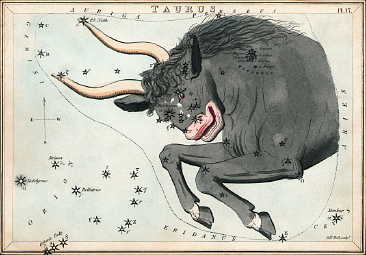 Taurus as depicted in Urania's Mirror, a set of
constellation cards published in London c. 1825.
In Spirituality, New Age and Astrology, the term "Bull" is defined as,
the second sign of the zodiac, having a fixed earth classification and ruled by the planet Venus. The sun is in this sign between about April 20 and May 20.
a person born when the sun is in this sign.
Perhaps you might want to use this Taurus zodiac sign for your template. Right-click and save the image to your computer.
There are also a few other terms related to bull by the search engines. These are pit bull, bull terrier and tribal bull. If you are looking for either of these term, please use the search box below by typing the full exact term, such as "bull terrier drawings" and hit the search button.
---
Are you getting the right bull? ;-). Let's begin with a simple slideshow that I have posted on Youtube for easy sharing. If you want to share this page using your favorite social tool, then follow this link...
If you want to draw a bull, you might need to have some good bull pictures as your references. Here are some of bull images that you can have. Simply right-click on the images and save them on your computer.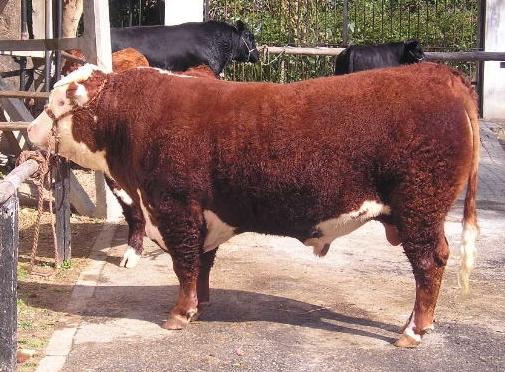 Bull Picture 1

Bull Picture 2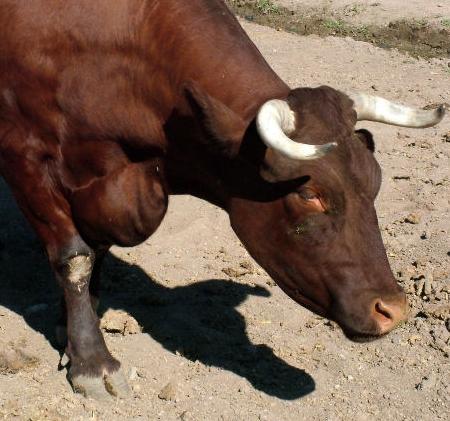 Bull Picture 3

Bull Picture 4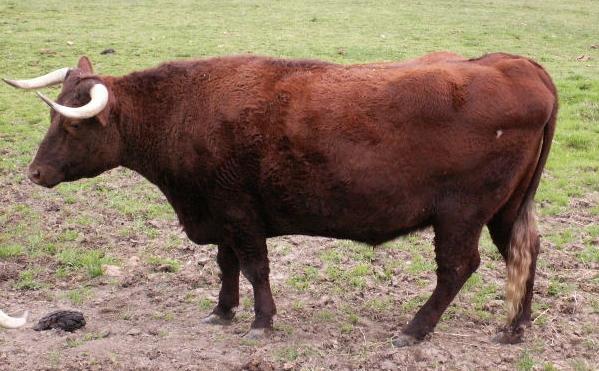 Bull Picture 5
After you've finished drawing your favorite bull, please feel free to post your bull artwork by using the 'Post Your Comment' below.
---
Now, let's look at some bull drawings drawn by various artists.

Santa Gertrudes Bull by Arline Wagner
---

Jorvins First Ekka by David Bleakley
A graphite pencil drawing that won first prize in the Works on Paper section at the Brookfield Show for 2004...
---
Bull riding drawing - Bull and rider defy gravity battling one another for dominance...
---
A man and his bull at a crocodile farm in Cuba...
---
Pencil drawing of a longhorn bull...
Post Your Comments
Since you're searching for this information on the Net, I'm sure you must have something to share or comment. Post it your comment here...
What Other Visitors Have Said...
Click below to see comments from other visitors to this page...

Thanks for your info
Thanks for your info on bull drawings. These give me some idea for my art project.
Do you like this page? Please share it with others by using at least one of your favorite social tools displayed below....
Return from Bull Drawings to other Animal Pencil Sketches.
Return to Pencil Drawing Home Page.
---