"Which Animal Pencil Sketches and Drawings
are YOUR Favorite?"

Home » Animal Pencil Sketches


If animal pencil drawings are your favorite, then I'll show you with some ideas on:-
some examples of animal pencil drawings that I've drawn, AND
the simplest way to learn to draw animals online
To create animal pencil sketches or animal pencil drawings in a form of realistic drawings require some skill - to me it is called a 'proportionate skill'.
You have to learn to draw according to proportion. That means the size of the animals eyes, ears, nose and mouth are neither too big nor too small. So, what you need in animal sketches are:
A poster or an image of your favorite animal. If you don't have any images, Zoobooks offer free animal posters and stickers. Just click on the image below.

A nice place to sit...because it might take you long hours before you finish your animal pencil sketch.

A good art drawing pencil set consists of different grades of graphite pencils (B, 2B and 4B). Faber Castell, Mont Blanc, Bic or Steadtler are among the best art pencil brands.

Another thing you need is a pencil eraser and a pencil sharpener, best kept in a pencil case.

A light, smooth surface paper holder (preferably with a clip), and

Of course, a piece of smooth surface A4 paper (preferably a 80gm photocopy paper).
You can purchase your art pencil set at your local art suppliers or you can buy your art drawing pencil set online.
If you already have all that is required, than you can start your animal pencil sketches.
Do you want to share your animal drawings? Have fun sharing it here!
Found Your Favorite Animal Pencil Sketches? Share It Here!
Or, do you have your own favorite animal pencil sketches or drawings captured in videos or photos? Share it to the world!
What Other Visitors Have Said...
Click below to see contributions from other visitors to this page...

Tiger Drawing

My first drawing of a tiger.
Dragon With A Tiger Not rated yet
drew this for my gf A beautiful painting of a dragon with a tiger yet it is not so clearly captured. I would suggest you to post another clear …
Want some more? You'll be updated from this website with some of these information soon: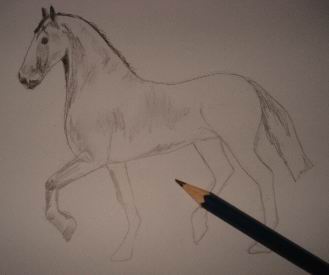 Wildlife pencil drawings or wildlife drawing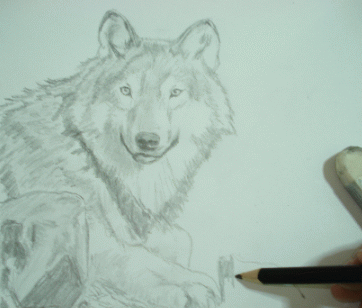 Butterfly pencil drawings or butterfly drawings
Lion pencil drawing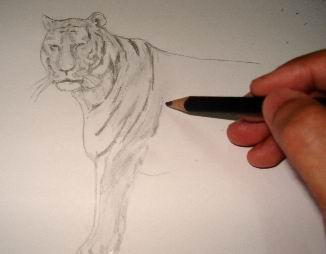 Pencil drawings of a snake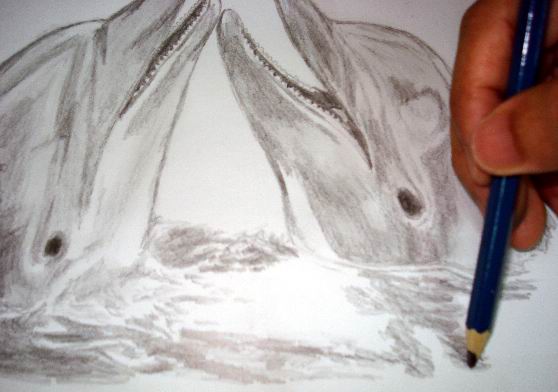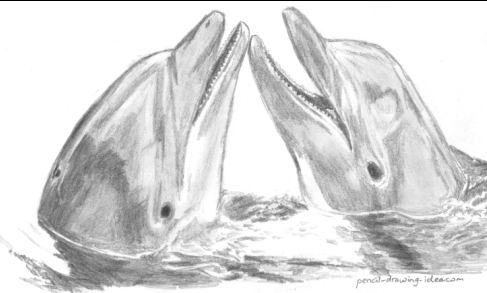 Pencil drawing of a Killer Whale
Pencil drawings of cats, Colored pencil drawing of a cat, Colored pencil drawing of a boy and two kittens
Dragonfly drawings
Colored pencil drawing of a dog and a frog
Do you want to draw animals? There are lots of books on how to draw animals presented in "Draw 50 Animals" by Lee J. Ames.

Have a look at another great site that will help you with Drawing Animals. Here, Nick Warren shows you how drawing animals are made easy with free online drawing lessons.
Searching for books on amimal drawings? Use this tool below...
Want some more?
I update Pencil-Drawing-Idea.com frequently. So, please subscribe to my monthly newsletter. It tells you each month about the new information that I have added, including interesting drawing ideas and favorite drawings by other artists.
Your E-mail Address


Your First Name


Then

Don't worry -- your e-mail address is totally secure.
I promise to use it only to send you Pencil-Drawing-Idea.com Newsletter.
Otherwise, you can subscribe to my Drawing Blog (no e-mail necessary), right-click on the orange RSS button,
, copy and then paste the URL into your RSS reader.

If you are not sure what RSS and blogging is all about, click here... What's an RSS Feed? Or click on the My Yahoo! button or My MSN or Add To Google button if you keep a personalized home page there. Once you start, you will be amazed at what RSS can do.



Return from Animal Pencil Sketches to Pencil Drawing Home Page

---