"Discover Easy Steps To Have Your Pencil Drawing Of A Skull"

Home » Pencil Sketches Of People » Pencil Drawing of a Skull


Here, I'll show you an idea on how to have your realistic skull drawing. When you learn biology, your lecturer might want you to draw a human skull. Or you simply like to draw skulls. You might be wondering how to draw a skull. It's so easy.

Are you learning anatomy and physiology? Check the most comprehensive human anatomy course which covers everything you want to know about skull.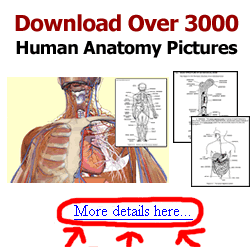 "Unbelievable content in this membership, including extensive lessons: Blueprint Step by Step Guide, drawings, diagrams with labels and more."

Dr. Taylor Steward (Savannah, GA)
I highly recommend Human Anatomy since you can even print detail parts of a skull. In fact, all parts of a human body!
First, let's look what is a skull... Wanna skip? Watch a video clip or read easy step-by-step lessons or see some examples of skull pictures.
There is also a drawing lesson on how to draw an evil skull.
The skull is a bony structure found in all vertebrates which serves as the general framework for the head. The skull supports the structures of the face and protects the head against injury. The skull is made up of two bones: the cranium and the mandible.
Parts of a human skull
In humans, the adult skull is normally made up of 22 bones. Except for the mandible, all of the bones of the skull are joined together by sutures, rigid articulations permitting very little movement.
The skull contains the nasal or sinus cavities, which are air-filled cavities lined with respiratory epithelium, which also lines the large airways.
A skull that is missing a mandible is only a cranium; this is the source of a very commonly made error in terminology. Protection of the brain is only one part of the function of a bony skull.
Are YOU ready? Let's start to have your pencil drawing of a skull.
---
---
Pencil Drawing of a Skull - Step No. 1
For beginners, I would suggest you to have a still 2D picture of a human skull. Don't have one? Click here to get one. It's cheap! If you're lucky you can have it free!
Take a piece of paper (preferably a cheap A4 photocopy paper) and a drawing pencil set. (Do you know what is a drawing pencil set? Click here)
Select a nice place to sit. Make a cup of coffee or hot chocolate if you want.
Ready? Go to the next step...
---
Pencil Drawing of a Skull - Step No. 2
Take a HB or B grade graphite pencil. Use it to draw sketches of your pencil drawing of a skull. Look at your picture of a human skull. Sketch an inverted pear-shaped oval for the skull.
---
Pencil Drawing of a Skull - Step No. 3
Create a vertical line to position the nasal or sinus cavity and two horizontal lines to position the eye sockets, mandible (mouth). Make two straight lines from the horizontal lines (eye and mouth) and join together to position the ear.
---
Pencil Drawing of a Skull - Step No. 4
Use a 2B grade graphite pencil and create an outline sketch of the skull. Create the teeth part by simple outlines and erase unwanted lines by gently rubbing using erasers. So, the HB pencil sketches will disappear leaving the 2B pencil sketches of the skull.
Next...
---
Pencil Drawing of a Skull - Step No. 5
Now, let's make it real. First, create tones on your skull. Start at the eye sockets followed by sinus cavity. Create 3D perspective by darkening the deeper part of the sockets and cavity. Use either a 2b or 4B grade of graphite pencil. Create shadow on your drawing pencil sketch. Rub your pencil strokes with your finger based on the skull's shape.
Get the idea? Finally...
---
Your hand drawn pencil drawing of a skull
---
Get the idea on how to draw a human skull in pencil? You can create your own pencil drawing of skulls at any angle that you like.
Keep it in a folder or paste it on your room's wall. I highly recommend that you scan your artwork or at least take a few snaps using a digital camera and then store your images at any available free image hosting company like Photobucket.
Otherwise, if you are planning to have an event related to your skull drawing, energize your event and create some buzz as your fans wear your skull logo. With your own temporary skull tattoo you'll see grown adults acting like kids as they interact with your logo. 500 Temporary Tattoos Made Just For You
Have you found what you want in this page? If not, try search again using the search tool below...
Let's look at some other examples of human skulls as well as evil skull pictures that you might want to draw. So, no need to imagine how to have your evil skull pencil drawing since you got an example here.
(Click on the pictures to get yours... ). You can found many examples of human skulls in quality photos. Just type a word 'skull' in the search bar.
Wanna learn to have an evil skull drawing?
Do you want to pay someone who can draw for you?
Simply follow the link. You will be forwarded to a website which offers thousands of graphic design contractors. Use the keywords search tool by typing the word 'drawing' (without quote) and hit 'Search Contractors' button. Use the 'Filter By' column to suit your need. Hire a drawing contractor now!
Found Your Favorite Skull Drawings? Share It Here!
Or, do you have your own skull pencil sketches? Why not share it to the world and let them rate your art work?
What Other Visitors Have Said
Click below to see contributions from other visitors to this page...

Skull with burning cigarette

Skull with Burning Cigarette by Vincent van Gogh
My Human Skull Drawing

This was my first attempt at drawing with a set of drawing pencils. Probably could use some help on techniques, but I more or less figured this out as …
Study of the Human Hand Not rated yet
This is a sketch I did of my hand. I was inspired by my oldest daughter when she brought home a picture of her own hand. Her hand was misshapped and …
Do you like this page? Just hit the 'Like' button below...
Otherwise, please share it with others by using at least one of your favorite social tools displayed below....
Return from Pencil Drawing of a Skull to Pencil Drawing Home Page

---