Pencil Drawings of Celebrities - Aishwarya Rai
by Deven
(India, Pune)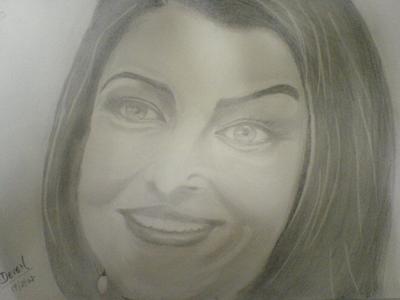 Portrait of Aishwarya Rai
I had drawn a portrait of Aishwarya Rai in pencil the same way as per the idea, that is, from a 2D picture.

I've uploaded the 2D image of Aishwarya Rai as below.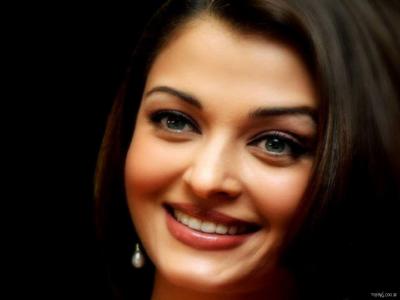 Actual 2D image of Aishwarya Rai

Some facts about Aishwarya Rai
Aishwarya Rai is an award-winning South Indian actress. Rai, who won the Miss World title in 1994, made her film debut in Mani Ratnam's Iruvar (1997) and had her first critical and commercial success with Sanjay Leela Bhansali's
Hum Dil De Chuke Sanam
(1999), with whom she repeated this success with Devdas (2002).
Since then, she has acted in nearly forty Hindi, Tamil, Bengali and English films. Today, she is considered to be one of the most popular actresses in India and the best-known Indian actress in the world. Rai is married to Indian actor Abhishek Bachchan and is daughter-in-law to Amitabh Bachchan and Jaya Bachchan.
---
Do you have any comments on the work of Deven? Please rate this page using the form below.
If you would like to add your own page, go to the bottom of the form below and click "Join in and write your own page" textlink to share your thought on pencil sketches of people.
I update Pencil-Drawing-Idea.com frequently. So, please subscribe to my monthly newsletter. It tells you each month about the new information that I have added, including interesting drawing ideas and favorite drawings by other artists.
Your E-mail Address


Your First Name


Then

Don't worry -- your e-mail address is totally secure.
I promise to use it only to send you Pencil-Drawing-Idea.com Newsletter.
Otherwise, you can subscribe to my Drawing Blog (no e-mail necessary), right-click on the orange RSS button,
, copy and then paste the URL into your RSS reader.
If you are not sure what RSS and blogging is all about, click here... What's an RSS Feed? Or click on the My Yahoo! button or My MSN or Add To Google button if you keep a personalized home page there. Once you start, you will be amazed at what RSS can do.
Please press the 'Back' button on your browser to go back to the previous page.
Return to Pencil Drawing Idea Home
---