"Drawing Day Contest Has Ended!
Here Are Our Winners!"

Home » Drawing Day Contest

From 1st June till midnight 5th June 2010, Pencil Drawing Idea opened a free Drawing Contest where you can submit your best drawings. It can be either image or video. Upload your best drawing images or drawing videos, let others rate them and the best win the Pencil Drawings Ebook.

Winners win the Pencil Drawing Ebook worth $17 for FREE with bonuses! (Click here for detail). Enter as many entries as you want! Closing date: Midnight 5th June 2010 (EST).

All submissions were rated by our loyal newsletter subcribers as well as Pencil Drawing Idea visitors for a week after the closing date. The top three contestants who received the highest vote will receive the ebook. In addition, there are also special Drawing Day Contest announcement who will also win the prize. Decisions are final.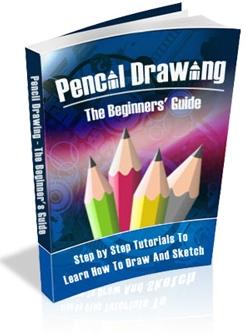 And here are our Drawing Day Contest winners!!! Congratulations...
Sally Wongso from Jakarta, Indonesia with the submission title:

Portrait of Daniel Radcliffe

Portrait drawing of my favorite actor, Daniel Radcliffe

Ronald Lunn, from Benson, NC with the submission title:

Looking Aft

Standing aboard on ship looking aft..
Amish Buggy

Amish Buggy Waiting By the Fence
to Araz Barseghian from Tehran, Iran with the submission title:
Portrait

A portrait of me.

And to the most Drawing Day Contest submissions, Stacey from Medford, MA, USA with the submission titles:


Warrior Not rated yet
This is an original character design as well as clothing! I love just how it looks so sci-fi-ish! I think I may use this in a story!

Princess Zelda Not rated yet
So I love Zelda the video game and so I thought why not make a drawing of her in a new style. I hope you enjoy it :)

Disney Princess Not rated yet
I've always like drawing Disney, so I hit random on my mp3 player and it was Pocahontas. So this is a drawing.

Kyle Relaxing Not rated yet
This is just an manga guy relaxing. May use it in a story, but we will see.

Mermaid Not rated yet
This is a mermaid from one of my stories. Plus a new style of art I've been working on, hope you like it.

Ichigo from Bleach Not rated yet
This is one of my favorite characters from Bleach.

I think all contestants are winners! Congratulations again to all winners and to those of you who didn't have the chance to submit their drawings during our Drawing Day Contest, don't worry.

You can upload your drawings at various categories at Your Drawing Space. From now on, I'll select from each categories a few drawing submissions which have the highest ratings to receive Pencil Drawings: The Beginners' Guide as my way of saying thank you.


Return from Pencil Drawing Day Contest to Pencil Drawing Idea Home



Want some more?

Subscribe to my newsletter. This is a monthly newsletter for you to find out what are the latest announcements or offerings that can help you in relation to these topics.
Your E-mail Address


Your First Name


Then

Don't worry -- your e-mail address is totally secure.
I promise to use it only to send you Pencil-Drawing-Idea.com Newsletter.


Otherwise, you can subscribe to my Drawing blog (no e-mail necessary), right-click on the orange RSS button (see buttons below the navbar),
, copy and then paste the URL into your RSS reader.

If your not sure what to do, Click here and follow simple instructions Or click on the My Yahoo! button or My MSN or Add To Google button if you keep a personalized home page there. Once you start, you will be amazed at what RSS can do.


---